Convey-All™
Revolutionizing Agriculture Handling
Built to reduce down time and to be trusted in the harshest seasonal conditions. Convey-All™ has been providing conveyors and seed tenders to the ag industry since 1983, giving us over 35 years of expereience in seed handling equipment.
Seed Tenders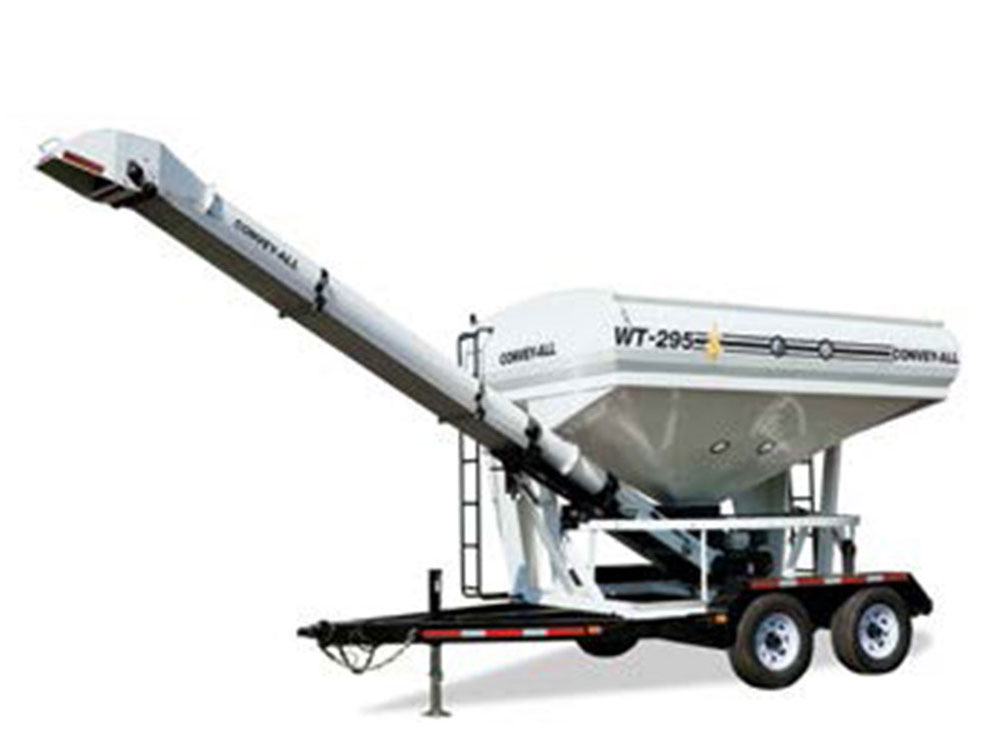 In a highly technical and ever evolving industry, Convey-All™ Tenders set the standard for effective and innovative solutions for your Farm and Agri-business. A fast, effortless way to fill any planter — including centre fill models.
Bin Fill & Truck Load Conveyors
Convey-All™ has a complete range of Bin Fill and Truck Load Conveyors – a size for any job. Their self-propelled, long reach tube conveyors are great for filling bins or making large piles and the truck load conveyors are perfect for moving product from bin to truck.
---
Bud McKnight Seeds Ltd. is a Convey-All™ dealer, and we're here to help with your selection.
®, TM, SM Trademarks and service marks of DuPont, Pioneer or their respective owners. © , PHII.